Intuitive Paint Pour
January 21, 2020 | 7 pm – 9 pm
Moose McGuire's, 6 Broad Street Brockville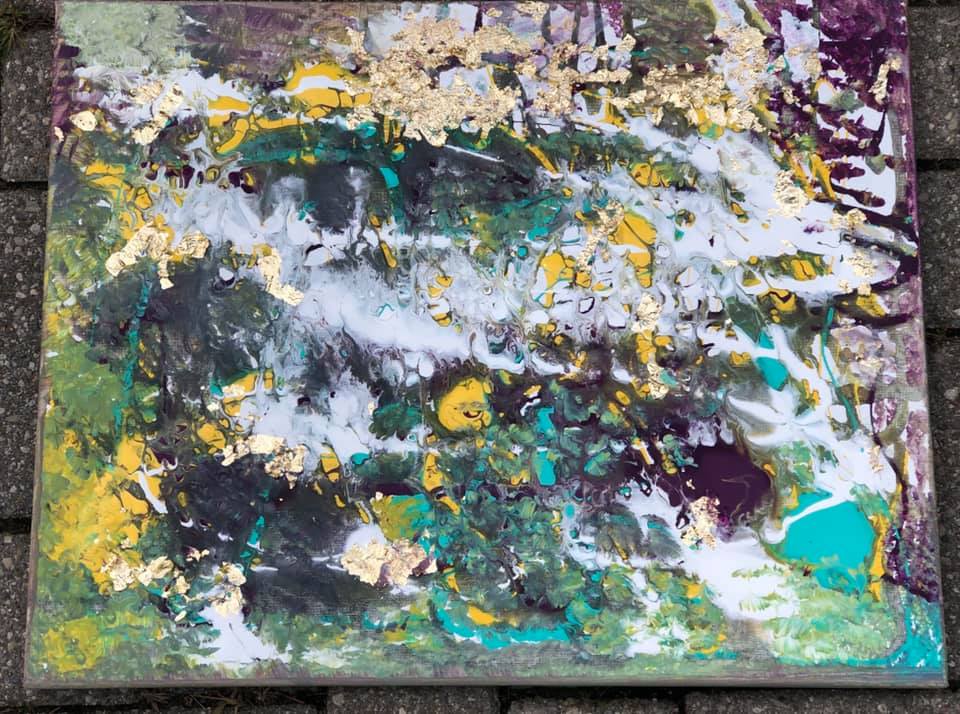 In this Intuitive Painting Workshop, you'll find a timely expressive exercise that will leave you feeling inspired. ✨
In discovering how to paint intuitively, you will learn to surrender yourself to your true visual voice as your personal process of making marks emerges.
This is about the act of self love, releasing that critical part of yourself and allowing all to flow through your piece of art.
Using acrylic paint, you'll be gently led by an Intuitive Guide, taking cues from the meditative process, but carrying each in your own direction.
This is the empowering energy revamp that you'll need just before the Holiday Season!
✨✨✨✨✨✨✨✨✨✨
About Our Intuitive Guide
STEPHANIE FORGUES
Intuitive Soul Seer & Reiki Master/Teacher
New Leaf Wellness
Stephanie has been doing readings professionally in her Healing practice, using the gifts she was born with, enhanced by additional training with Doreen Virtue's Mediumship course and Caroline Myss's Medical Intuition course, to name a few.
Stephanie loves to get people re-connected with their intuition and helps you develop those skills so you can navigate life with more ease and understanding. ♥
✨✨✨✨✨✨✨ Details:
Located at the wonderful Moose McGuire's… bringing a fun pub atmosphere to this event. ?
You will leave with an original 11X14 painting
All supplies included
$50 a seat
You must pre-register for this event.
Please PM, or email Jill.andress@icloud.com for more details.
EMT accepted ?
Payment required to reserve your spot.