Reiki Level 2 Certification - Backyard Class
Friday, August 14, 2020 at 9:00 AM – 2:00 PM
Brockville
Facilitated by Intuitive Reiki Master Stephanie Forgues, New Leaf Wellness.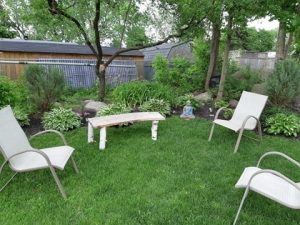 I invite all Reiki One Practitioners to raise their vibration to the next exciting level! This planet needs more lightworkers to move into a more enlightened realm to help shift the direction away from it's current destructive path, to a more loving, peaceful, place of healing and wellness.
In Level 2 Reiki, you learn how to deepen your Reiki experience with yourself and others, send distance healing to anyone in the world, open your psychic awareness, increase your intuition and use it in your life and in your energy work, we also open up your chakras for further cleansing for ourselves. We discuss intuition, ego, unconditional love, the role of practitioner and recipient, mindsets to be aware of when working with others, and more.
You are welcome to invite anyone you know to share in this beautiful experience for the body, mind and spirit…and that already has their level one certification.
Level 2 training ($250 HST included) - includes manual, level 2 certification and snacks). If you would like to attend, please contact me to reserve your limited seat.